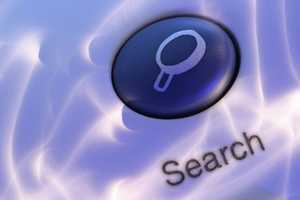 As a business owner, you want more traffic coming to your web site. More traffic equals more opportunities to acquire new customers. You know that you need your web site to be found easily in Internet search engines and web directories, but chances are you don't know how to do it. We've all seen spam marketing promising top rankings and been given the illusion that a Search Engine Optimization (SEO) wizard can wave his wand and suddenly you are popular with all search engines. This is just simply not true.
Once upon a time some of the magic these Internet entrepreneurs promise was real but over time it has become clear that a few basic principles of site design combined with great content was the main recipe for success. This combined with inbound links from other, ideally more popular, sites and your site is golden in the eyes of the Google and Bing. None of these things are terribly easy to create but OWT, for its part, can help you dramatically with this process.
We do not have a magic wand nor do we charge you for some mystical process that really doesn't do much. Today SEO is just not what it was even a few years ago. Here are the key phases as your web initiative relates to SEO:
Consulting with a design professional early in the process about design and content issue that will affect

SEO

.
Creating a site structure that is search engine (and user) friendly. Knowing about good practices and pitfalls is crucial.
Creating your content using popular keywords and linking to your own related content.
Creating URLs within your site that are better for

SEO

.
Getting inbound links to your site.
Promoting your site on various indexes.
One World Telecommunications has been helping clients acquire traffic through high search engine rankings for years but we are only part of the equation. We will guide you so that your content is more attractive to the search engines and help you understand why you want your content to change and make it as easy as possible for you to do just that.
OWT will:
Show you

cost-effective

SEO

solutions
Every aspect of our designs and programming will consider and implement good

SEO

practices.
Help you manage your expectations with regard to search engine ranking.
Educate you with respect to creating and maintaining good content that will improve your indexing and subsequent ranking.
Help you with search engine promotion programs and advertising if appropriate for your initiative.