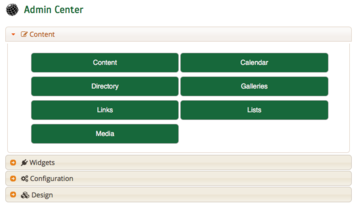 OWT has developed a content management system (CMS) over the many years we have been offering managed web content and it continues to evolve today. Our CMS allows non-technical site administrators to add articles, links, graphics, banners, files, slideshows, news feeds (RSS), movies, events and so much more with ease.
Organization is critical with a content managed site. Changes to a site's basic structure and navigation can hurt it's indexing in the search engines. When we develop your CMS site we consider search engine optimization as we design it and we don't turn it over to you until we have made sure the structure is very indexable and friendly to search engines. We will also implement proven organizational techniques that will make it easier for your clients to get the most of your site.
Let OWT show you how easy it is to maintain your site and keep your content fresh with the OWT Content Management System today!