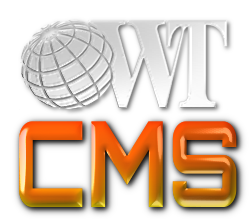 Our newest product is the latest version of our constantly evolving content management system (CMS). Our CMS3 platform provides unparallelled flexibility in design and performance with simple yet powerful editing and content management options for the customer allowing you to manage dynamic sites like a pro.
Powerful media management
Edit, create and manage your content with ease.
WYSIWYG editor
Spell Check
Powerful table tools
Integrate photo galleries and dynamic sliders.
Easily include forms, shopping carts and so much more!
OWT will provide you with a customized framework to your specifications with so many powerful tools to keep your content fresh and exciting. You spend your time providing current content to your customers with no worries about design features. Easy layout and formatting with almost unlimited options.